Recently, it can be observed that VFX supervisors are looking at going behind the camera. As it happens, VFX; mainly known for applying post-production visual enhancements to motion pictures with the help of computer software, is largely a creative profession. The role of a VFX supervisor involves working closely with the filmmakers to give life to their creative vision.

National Award winning VFX supervisor N Madhusudhanan who is directing his own movie attributes this switch to the years of simultaneous education of filmmaking that VFX supervisors invariably get when they interact with various key departments of production including the director.
Madhusudhan asserts that VFX supervisors know how to crack the magic of VFX and that becomes an added advantage. He shares,"The first line of people who jump from VFX to directing movies are mostly VFX supervisors. As a VFX supervisor when I am on the sets, I am trying to enhance the visualisation of a scene from the director's and DOP's perspective."

Over a period of time, he shares that this facilitates them to visualise and conceptualise scenes better.

When asked if VFX supervisors are more equipped to tell visual stories effectively, he shares, "VFX and cinematography are converging as a hybrid tool to tell a story. I would say VFX is one of the tools to enhance the storytelling and not the reverse. The VFX supervisors turned directors may be self-sufficient in terms of visual effects solution but still, the story is paramount. So what we need to do is just concentrate more on the storytelling point of view. The rest will fall in place."
VFX veteran and co-founder NY VFXWAALA Prasad Sutar who is also co-producing the upcoming VFX-heavy movie Adipurush was widely acclaimed for his work on Tanaji The Unsung Warrior. In a candid chat with AnimationXpress, he shared that he always had a penchant for making movies. He also believes that the craft of VFX is incomplete without the holistic understanding of filmmaking.
The limitations imposed on their creativity could be another reason some are now sitting in the director/producer's chair.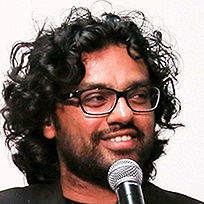 Vishal Furia is another VFX professional who ventured into filmmaking and has worked on a flurry of projects on OTT platforms including the recent Criminal Justice. Furia explained that his VFX background helps him as a director because there are virtually no horizons and boundaries. Having no creative restrictions helps in writing and visualising stories because otherwise, he shares, there is a barrier that other filmmakers face.
He added, "Some people think we won't be able to achieve a certain image so let us not go there. I don't have to really think as to how I am going to execute a certain thing because as a VFX professional we have that clarity."

Detailing his experience as a VFX professional turned director, he shared, "I essentially come from a VFX background because I started my career in VFX in the early 2000's. After quitting my job I wanted to enter the film industry with no experience of long format storytelling. The only way to do that was to control the budget and make a film in a way that monies can be recovered."
Furia shares that he conceived a Marathi film and his plan was to shoot the film in the shortest possible time.

Previsualisation; a pre-production filmmaking solution that has not only helped expand the canvas but also allowed filmmakers to plan better, save time and economise on the budget is another solution that VFX professionals excel in. Furia, who is now working on a VFX-heavy project Naagin, shares that this skill has been beneficial to him right from the beginning of his filmmaking career. He expounds, "I did a really extensive previz with my DOP to the extent of even lighting, angles and lensing so we narrowed down to the exact number of shots that we needed."

Courtesy of the advancements being made in the VFX sphere, there has been a paradigm shift in the way films are being made. With the aid of volumetric virtual production, in-camera visual effects, large LED walls and sophisticated game engines, filmmakers are now able to achieve unprecedented feats.
National Award winning VFX supervisor Srinivas Mohan who had recently made a short clip using this comprehensive technique shared that a 'large number of people seem to be fundamentally unaware of the role of a visual effects supervisor.'
According to him, a VFX supervisor should know about the film in its entirety, right from what the director needs, what he thinks of the movie and how a major motion film is made and most importantly, how a DOP approaches it. He asserts, "VFX supervisor needs to know all the elements of the craft of filmmaking including the sound because sometimes even sound plays a crucial role."
He is not the only VFX professional who has tinkered with the magic of volumetric virtual production and in-camera visual effects. Oscar-awardee and DNEG creative director Paul Franklin also joined forces with Epic Games to direct his own short movie.
While we are not certain whether this journey of VFX supervisors embarking on the filmmaking bandwagon will continue and become a trend, it will be interesting to see how their movies turn out to be.