In the wake of the pandemic, many VFX studios went through a period of slump during lockdowns and restrictions imposed to stop the spread. Given the dire situation of the market, many VFX studios evolved remote working pipelines in order to stay afloat. To make matters worse, even the content was in short supply due to restrictions on shooting.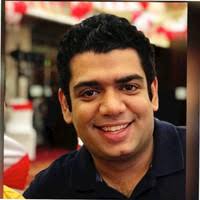 However, phased opening up and lifting of restrictions has made VFX studios see the rays falling on the VFX playgrounds again. Films are being shot and OTT platforms are in an overdrive to meet the industry demands.

We spoke to Pixel Digital Studio CEO and founder Ankur Sachdev. Over the past decade, Pixel Digital has worked on a raft of box office hits for Bollywood as well as regional films. They have delivered over 200 projects, ranging from ad films to music videos to full length feature films.

Their projects range from Gully Boy, Article 15, Student of the year 2, Arjun Patiala, Commando, to the premium originals like Sacred Games 2, Alt Balaji's The Test Case and Netflix's upcoming series Little Things along with a host of regional movies in various languages.

Sachdeva informs that VFX business at large was naturally affected during the outbreak but it is now beginning to steadily gain momentum with the lifting of restrictions on aspects of business that were previously challenged.

Detailing his experience, he shares, "Yes it had been affected big time, so we had to adapt the work from home culture but it's not as quick as we all need to come together and deliver. We understand the production houses would rather want to turn finances towards new projects than complete the old ones and freezing them as nothing is being released in theatres. So usually a studio works well with three-four projects simultaneously in a month but now it's only one or two max."
While some studios had to resort to furloughing employees and slicing payments, many had to reduce the number of artists or rely on freelancers in order to sustain their business model.

Sachdeva who also leads the VFX team shares, "We did not undergo any restructuring as such. It's just that due to the lockdown we had downsized our team but otherwise we are still the same."
Another issue that currently afflicts the post production facilities is the delay in payments. On being asked about how they are managing it financially, he answers, "At this crucial hour financials are really important. Delays in payments are regular now. Very low rolling of business has hit the workings."
While he couldn't reveal the names of the projects in the pipeline, he informs that they are creating VFX for an action film and a horror movie.

According to him, interacting and sharing ideas is important at every moment but the new working way makes it restrictive. Remote pipelines have allowed VFX studios to be operational in these challenging times but many studio heads have expressed their displeasure over the inability to operate fully from the studio.

Sachdeva shares, "During the pandemic situation we did want to follow the saying 'The Show Must Go On' so we did start working from home and made our artists access the server through the internet. The data can be accessed but the workflow isn't as quick as opposed to everyone coming together and working. There are discussions with the supervisors when we are on the floor but it is difficult to co-ordinate remotely."

VFX sphere has been high on gizmos with rapid evolution of technologies to meet the viewing standards. Speaking about the the emerging tech and software Pixel D is integrating, Sachdeva says, "We are upgrading to the latest HDR pipeline. We've are planning a lot more but let's keep that a surprise for the industry."

Times have progressed from the days when VFX was seen as the mere post production fix for the producers. It is now an integral part of filmmaking. He opines, "While there are some directors who involve VFX supervisors at the scripting stage, we need to have more of that happening ideally."

With VFX artistry on the rise, we hope the businesses soldier on and go bourgeoning towards a V-shaped recovery in the year 2021.