In the wake of the pandemic, the event industry had come to a grinding halt. In a bid to cope with the covid-19 crisis, many aggregator platforms and institutes conducted webinars to discuss what lies ahead for the industry.
---
Ever since the crisis upended the dynamics of businesses across the world, many event companies pivoted their fundamental strategies to the digital world. 70 Event Media Group set a new benchmark in the domain of virtual events with MG Hector Plus's recent virtual launch. With the aid of storyboarding, scripting, virtual sets, scenarios and digital assets, they weaved an immersive digital experience.


Amid much fanfare and buzz, Indian School Of Media launched a series of fireside chats featuring the leaders of the industry with an aim to address the lockdown woes and concerns of the students community during covid times. For the first time, the 70 EMG founder and CEO Martin Da Costa graced the Instagram live for a freewheeling virtual fireside chat to discuss the current crisis, the opportunities and the road ahead. Primarily meant for students, the first session drew an outpouring of fervour and participation from numerous attendees from all walks of life.
---
— With more than two decades of event planning and management experience behind him, Martin is recognised as one of the pioneers of the festival, luxury events and experiential marketing industry in India. His company, Seventy Event Media Group (aka 70 EMG) is billed as the leading integrated event management agency. They have executed one of India's top-notch events like India Bike Week, Kala Ghoda Festival, Ambani Wedding, Vogue Fashion Week and more.

---
Excerpts :-
Unlike the staidness of platforms like Zoom and Jio Meet, Instagram ushered a fresh whiff of novelty and optimism for students who could communicate with him through live comments.

Having been tasked to conduct the session, I could see a range of comments floating upwards. I decide to digress from the theme and read a few funny ones which compared him to the lead actor of the upcoming (delayed due to covid) James Bond movie to lighten things up. If I had to hazard a guess, I'd say those students had either read the name of his company backwards or seen his sea-dweller watch.
While some see him as an Ironman figure, I begin to increasingly feel that he rather bears a stronger resemblance to Granada Television's Sherlock Holmes (played by Jeremy Brett) as our edifying session progresses. His cut-glass etonian accent, deductive reasoning, succinct answers and clever analysis of the current covid-19 crisis; all combine to rustle up that impression as I curiously ask questions like Doctor Watson; Holmes' chronicler.




Interestingly, Martin also has a deep affinity for the cinema and culture of India. For one, he's married to an Indian. As a matter of fact, his events' journey started with India's most revered superstar Amitabh Bachchan.

Notwithstanding his palpable english characteristics, he identifies as an Indian at heart. He also vouchsafes that he might have already caught covid-19 and recovered from it. "Maybe I didn't get sick because we Indians are strong enough to handle it," he adds in jest.
---
The events business will have to come roaring back

– Martin Da Costa
---
In my opening question, I ask about whether it would be fair to say that he practically brought the culture of luxury events to India. He modestly answers: "There's a sense of that but let's not forget that luxury events in India have been happening for thousands of years. Mughal Courts were one of the richest and one of the most luxurious courts in the world. And India accounted for, at one point, 27 per cent of the world's GDP. Back in the 90's, there wasn't really a culture of hiring an agency to do it. We kind of pioneered that, especially the weddings. Our first wedding was in Udaipur. We were the first company to do a private wedding on Jag Mandir"
His response instantly reminds me of Indian MP Shashi Tharoor's iconic speech at Oxford Union. Just two miles away from 221-B, Bakers Street, London (Sherlock Holmes' abode) lies a neighbourhood called Hampstead where Martin was attending a party back in 1995. At that party, Martin was introduced to Bachchan by a mutual friend; a meeting, which in retrospect marked his foray in India as the pioneer of luxury events.

Speaking about his journey, he recounts: "Bizarrely, it started with Amitabh Bachchan.. Very Oddly..So I was 25 years old and I was working in a Sports Events Agency in London. And I was invited by a friend of mine to a house party in Hampstead. I met this very distinguished guy and his brother and his brother's wife. And it turned out to be Amitabh, Ajitabh and Ramola Bachchan. I remember it was 28th of August 1995. Within 24 hours, they offered me a job to come over to India and set up a Sports Marketing Agency"

Martin worked there for a while before branching out to set up his own agency. He candidly shares that he began with artists management and slowly drifted into event management for Coco Cola, Pepsi and more.

As a young boy, I had briefly dabbled in the events industry and volunteered at India International Jewellery Show (co-incidentally executed by 70 EMG) to experience the nature of the job. I was impressed by the superb co-ordination and work culture on the field. When I ask him about the secret of their success, he reveals that it is all attributable to the discipline which is akin to special forces army units, sense of humour and their policy of not suffering fools gladly.
---
I find this Hologram technology really interesting as well. You can have Jimmy Hendricks doing a concert and he looks exactly real. You can have Jimmy Hendricks, ColdPlay and Lata Mangeshkar all on stage together and you can sit back and watch it

– Martin Da Costa
---
He elaborates further, "You would have experienced some of it yourself at IIJS. One of the things that I do tell people who join us for the first time. I say, it is a difficult job. It is a really time-consuming and sometimes exhausting job. But on the flip side of it, no day is ever the same and that is one of the lovely things about being in the events business. As far as 70 EMG is concerned, what I think probably makes us different; it may sound a bit cocky but we do kind of see ourselves as the special forces commando army unit; only in the sense that every special forces soldier has to go through a selection process; It is a very tough selection process. Very few make it through that selection process. There is a bit of a culture at 70 EMG of; not suffering fools gladly, in a sense that if you come in and you're not prepared to give your 100 per cent, you will be found out pretty quickly and in the nicest way, you will be asked to move on"
The phrase 'not suffering fools gladly' immediately reminds me of Holmes' conversations with Watson, reaffirming my earlier assessment. As he expounds on the culture and work-ethic of 70 EMG, I can't help picturing him in a victorian overcoat and a deerstalker hat while smoking a calabash pipe against a fireplace.

Extolling the importance of having a sense of humour in tough situations, he shares: "The essence of the events business is that you cannot get anything wrong. And the only way that is going to happen is if you plan really exhaustively and work really hard to make that plan come on. Also the most important thing is that we also have a sense of humour about who we are and what we do and the fun we can have doing it. Because it is that sense of humour that carries you through the tough times. The most important thing is look after each other and when it's hot and dusty and you're awake for 48 hours on a hilltop in Goa for the India Bike Week with eighty thousand people and the bikers going nuts and you see someone from 70 EMG walking past you, give him or her energy, give them love, get them up again because you will go through different phases during an event. You're tired one moment, up next. And if everyone is giving energy to each other at the same time, then those ups and downs tend to level off. And we end up with the atmosphere that I think people enjoy"

If Martin's official twitter bio is anything to go by, he also describes himself as an occasional misanthrope; another attribute that qualifies him for the membership of Mycroft's Diogenes Club. However, in this session, he comes off rather convivial as he takes candid stabs at numerous questions.
I ask him to explain what an experiential event really means and he contextualises it by sharing: "You would imagine there are hundreds of different types of events because everything from an Ambani wedding to the launch of LinkedIn's latest e-commerce offering to a bunch of other business events. What they all have in common is that they have to be an experience hence the word experiential. It involves all five of your senses. One has to involve all five of your senses plus your brain plus your emotion. It's about weaving a story which you then illustrate with everything down to speeches and the visual treat"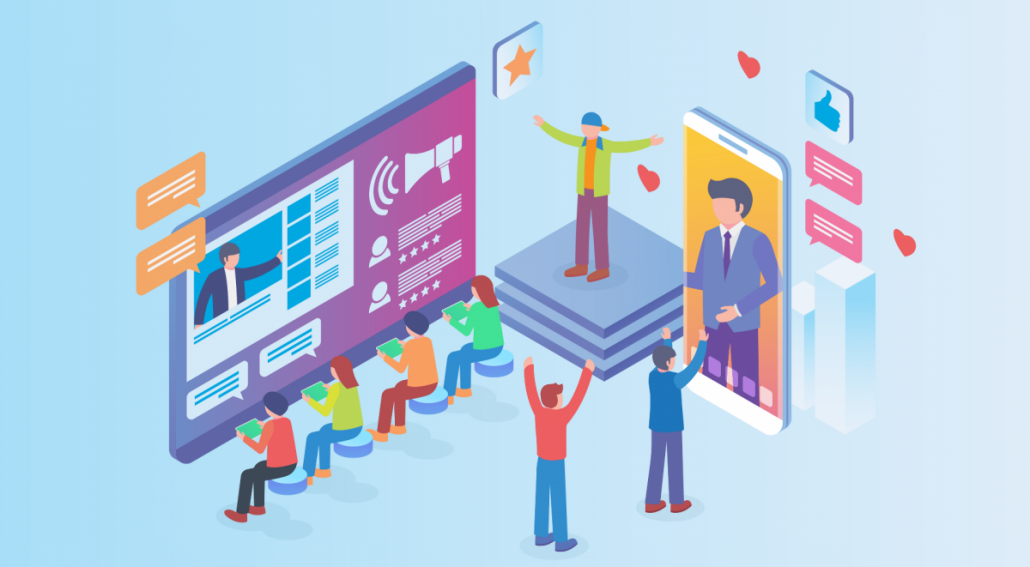 He details, "We'll have the screens, the sets, the ambience, taste, food, drinks, touch; the tactile nature of the materials, seating etc. We go into, especially these days, obviously, incredible detail to get all of that right. So people are taken on a journey; it's an experience. The objective is that people walk away from that experiential journey having learnt something; having enjoyed it, having connected with other people and having connected with the brand. That's what we're trying to push. The fact that they have enjoyed their time, their family and that's the objective of what we're trying to do and of course it sometimes works and sometimes you screw it up. Sometimes you miss things out and the better you are; the more you plan ahead, more you think this through; the more experiential touch you're able to put together for the audience. And ultimately it is all about the audience; it is only about the audience. What they feel, see, hear and think about.. That is the importance of the whole experience"
---
Gossip indeed is an integral part of human evolution. We developed as a human race because we gossip with each other. To think that gossip is going to go away is not an option

– Martin Da Costa
---
Touching upon the social distancing measures induced by the pandemic, he notes that humans are social animals essentially; which means we feel this urgent need to stand shoulder to shoulder in a live environment. "While clients are going to be very tempted to try and save money by doing virtual events because it does save a lot of money, there will come a time when one person will do a live event and journalists and people will be so bored of looking at their screens that they will flock to that event and it will get huge publicity and sell cars and the next guy will have to do that and the next will have to do that and the events business will have to come roaring back," he asserts.

His dextrous analysis is both insightful and reassuring to students who are studying the nuts and bolts of event management. Behind him, I see a huge library in his house. It is clear that like most CEOs on this planet, Martin is also an avid reader.
A habit I've been endeavouring to develop for quite some time. I feel extraordinarily lucky that I had only recently pored over Sapiens: A Brief History Of Humankind, thank heavens, the chapters were fresh in my memory as he decides to ask me on live chat if I have read it. Martin points out that Yuval Noah Harari attributes much of the human progress and evolution to something as seemingly trivial as gossip. Yes, you read it right! "Gossip indeed is an integral part of human evolution," he highlights.
Up until I had read the book, gossiping was as an odious vice or a character flaw but with him reiterating its significance in the larger scheme of things, I feel a sense of acquittal and relief.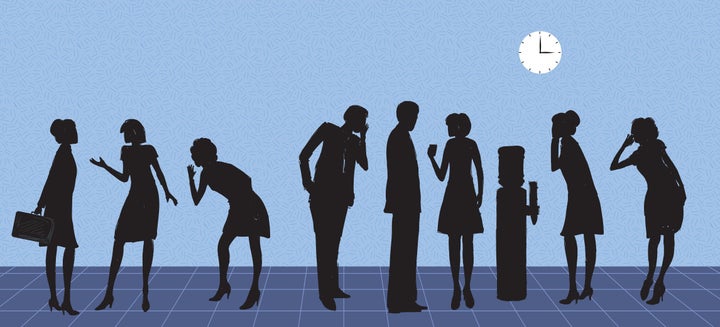 He continues: "We developed as a human race because we gossip with each other. Oh What's over the top of that tree? Is that food over there? Oh I don't know, how about we go there and have a look? To think that gossip is going to go away is not an option."

Making a strong case for the resumption of live events, he infers: "The problem with zoom is that we can't gossip. You and I are looking at each other; talking to each other. I can see a hundred and forty five people alone in their homes unable to sort of nudge each other and say "He's talking rubbish isn't he?" I don't agree at all with what he's saying"

He also discusses the recent Joe Rogan's podcast with Elon Musk where he revealed he is working on a neurotechnology which could render human language obsolete in as few as five years.
I briefly get the impulse to ask him if he has read the Adventure Of Blue Carbuncle or Martin Amis but I decide against it in the interest of time.

Expanding upon the role of technology in the events' sector, he notes: "Yes it is going to change the way we work, it is going to change the way events are conventionally done. None of the technologies that are currently being used are new. We've been using them forever. One of the things I find really interesting is VR which has not been exploited too much. And I find this Hologram technology really interesting as well. You can have Jimmy Hendricks doing a concert and he looks exactly real. You can have Jimmy Hendricks, Coldplay and Lata Mangeshkar all on stage together and you can sit back and watch it"

From fitness tips to life philosophies to advice on entrepreneurship, Martin cuts across every subject and query raised by the students, making the session intriguing, insightful and inspiring. He also advises students to up-skill during the lockdown period and make use of the time to hone their craft in whatever field they wish to excel.
In hindsight, his predictions are starting to come true as the world begins unlocking and the dust begins to settle on the new normal. It will be interesting to see what events would look like in the post-pandemic age.